AI Flexibility = A revolution in solar energy.
Innovation and technological maturity are key in the dynamically changing world of energy. BELO SOLAR POWER s.r.o. is at the forefront of the industry thanks to its commitment to offering clients an advanced solution – AI Flexibility technology.
What is AI Flexibility?
AI Flexibility is advanced software that combines artificial intelligence with sophisticated algorithms to optimize battery storage in combination with PV installations. This smart solution provides automated real-time decisions and maximizes the power output from solar panels.
Why did we choose AI Flexibility?
We have realized that AI Flexibility is the future of energy management. In order to provide clients with quality and innovative solar solutions, we believe that this technology will maximize performance and return on their investment.
What does AI Flexibility offer?
Higher profits from energy sales: intelligent optimisation means increased revenues from the sale of surplus energy.
Maximising the benefits of buying cheap energy: In periods of falling market energy prices, it is crucial to maximise the value of every penny invested. AI Flexibility automatically detects the appropriate moment to purchase electricity, which it then implements. It monitors market prices and selects the optimal moments to buy, enabling customers to achieve maximum savings and optimise their energy investments.
Full control of battery storage: AI Flexibility provides dynamic control of battery storage, enabling fast and efficient response to fluctuations in production and consumption.
Optimal battery utilisation:
AI Flexibility brings advanced methods for better and more economical battery utilisation, especially in PV systems. A common problem that many battery storage systems face is the persistent charging of batteries during the summer months. This prolonged charging can shorten the life of the battery. Fortunately, AI Flexibility automatically provides regular battery discharge, which can extend battery life by up to 30%.
Smart EV charging: AI Flexibility enables smart charging of EVs and specific appliances directly at the point of consumption.
Efficient electricity trading: AI Flexibility has been proven to eliminate problems with random, unpredictable or unstable behaviour of PV plants. Electricity traders are given a powerful tool to trade electricity, whether on the spot market or to cover short, medium and long-term contracts.
Why is AI Flexibility important?
At BELO SOLAR POWER s.r.o. we are convinced that technology is the key to the future of renewable energy. By offering these benefits, we are not only setting new standards in the industry, but also ensuring that our clients get the most back from their solar investments.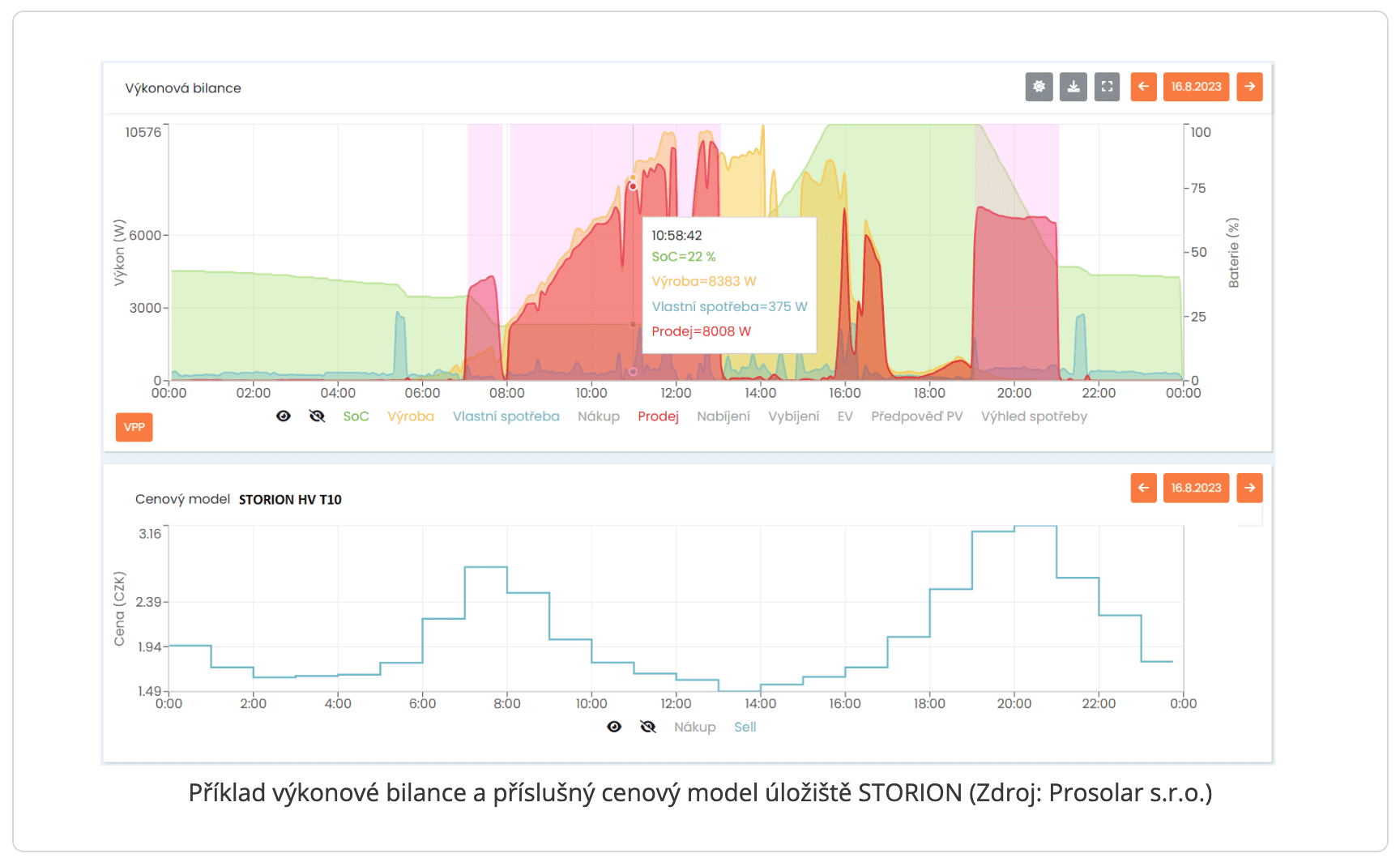 What are our next steps?
With our unwavering commitment to innovation in the renewable energy sector, we plan to expand our offerings with more advanced products and services. Whether it's further enhancing AI Flexibility or integrating new technology solutions, our clients can expect only the best.
Ask AI FLEXIBILITY without obligation and free of charge.