Designing photovoltaic power plants
We offer comprehensive services that include consulting, design, engineering, subsidy and implementation work.
Our goal is to exceed our clients' expectations and help them maximize the return on their solar energy investment.
Main points of photovoltaic design for companies
The design and implementation of PV systems for businesses is a complex task, involving a number of important phases that may vary depending on the specifics of each project, but in general the following important phases apply:
Techno-economic study
Our teams will carry out a thorough local survey, optimise the layout of the solar panels and produce a detailed economic and environmental analysis of your project.
Fire safety solutions
We design and implement security measures in accordance with Decree 499/2006 Coll. and we'll get the necessary statement from the Fire Department.
Connection of PV to the distribution system
We will prepare and submit the application for connection to the distribution network on your behalf.
Energy assessment
We will carry out a detailed assessment of your project in terms of technical, economic and environmental criteria according to Act No. 406/2000 Coll.
Project documentation
We will prepare for you complete documentation for the implementation of buildings (DPS). Please note that the documentation will not include static calculation, structural design and landscaping or structural modifications to the building.
Itemised budget
Based on a local survey and an optimized panel layout, we will determine a detailed financial and environmental analysis of your project.
Grant support in RES+
We will process and submit your ISKP grant application for you, including consultation with the evaluation body and monitoring of the evaluation process.
Obtaining a building permit
We will secure the DOSS statement and prepare and submit the building permit application for you.
Implementation part
As part of the implementation part, we take care of the installation of the photovoltaic power plant, which includes everything from site preparation to the actual setup and connection of the system.
Monitoring and supporting the project throughout its sustainability
We will produce an implementation report and prepare regular monitoring reports.
Energy management
We will ensure the implementation of a system that monitors energy consumption and production after the installation of a PV plant, ideal for tracking electricity, gas, water and heat consumption and serving as an effective tool for monitoring and evaluating carbon footprint.
Static analysis
We provide a personalized structural analysis that provides an assessment of the capacity and load-bearing capacity of your roof structure.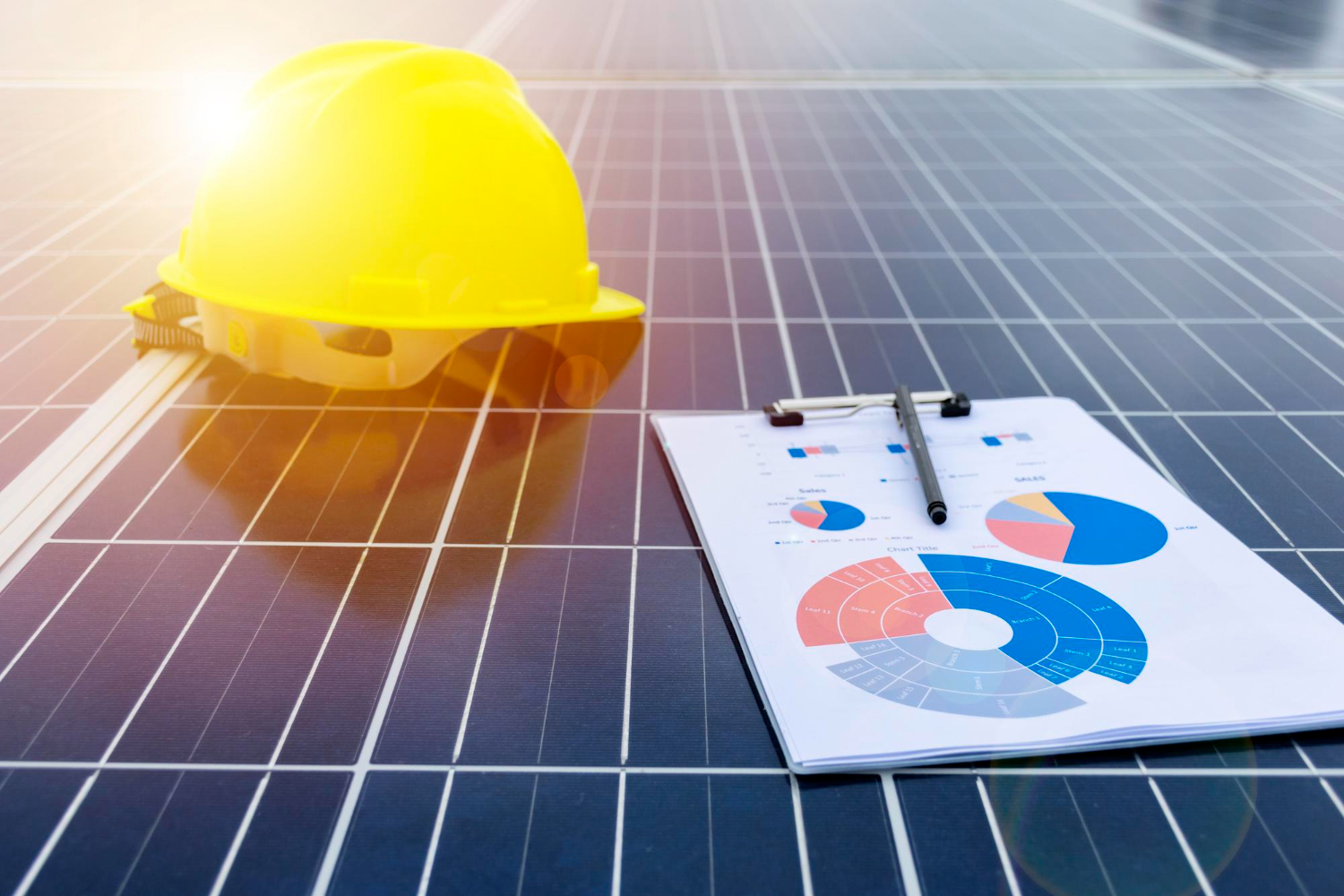 At BELO SOLAR POWER s.r.o. we believe that the sun is not only the source of life, but also the source of the energy of the future. Contact us for more information or to start the process of designing a PV system for your business.