Put your energy future in your own hands with commercial renewable solutions.
Solar energy for business
With energy prices predicted to double in the next few years, it's time to think about your business and how you can use renewable energy solutions to take control of your energy future.
BELO SOLAR POWER provides turnkey renewable solutions that take your energy consumption up a few notches. And BELO SOLAR POWER also provides further information: how you can benefit from today's investment in a zero-carbon future.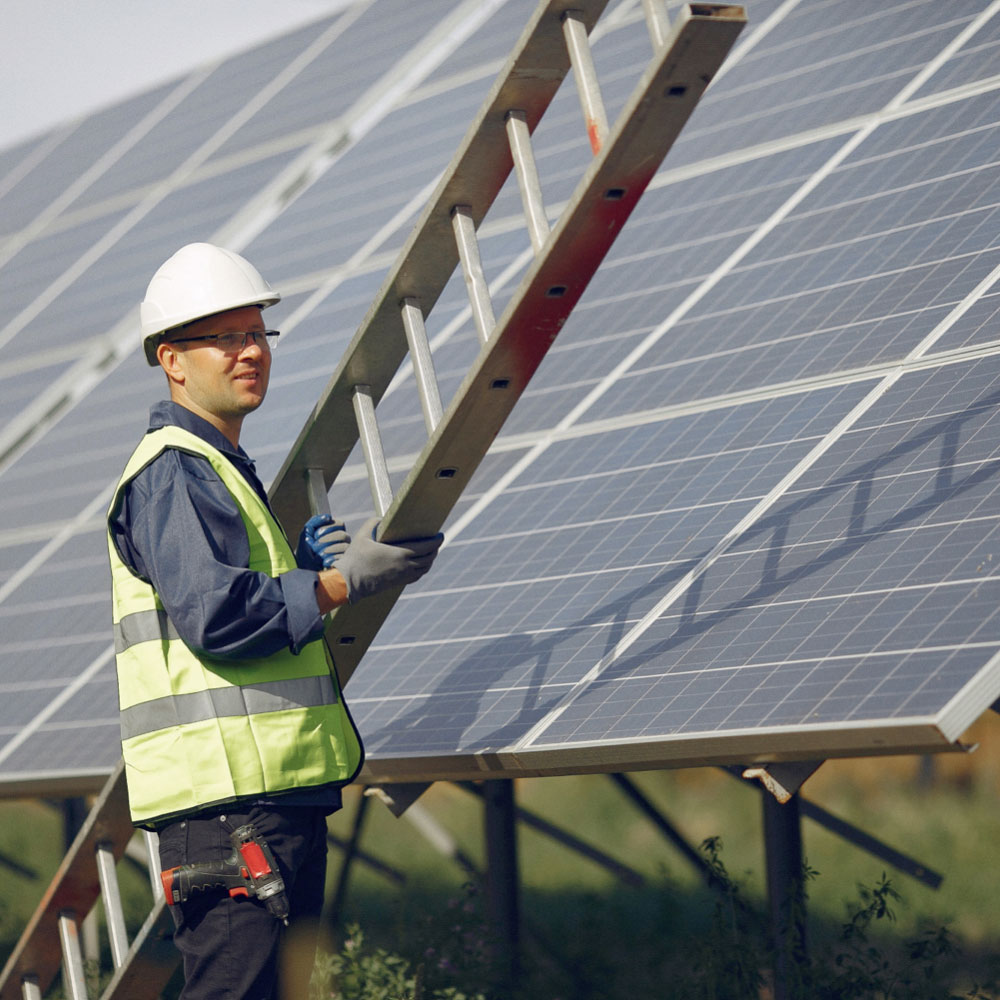 Tailored solutions that fit your needs and infrastructure
If you are a decision maker it is essential to consider how your company can use your current buildings and land for renewable energy to help your company become independent. Rising fossil fuel costs and resource depletion, combined with the impact of climate change, have forced many businesses to rethink how they keep their lights on. As renewable energy experts, we have many years of experience to design renewable energy solutions for any size business.
Ask for a turnkey photovoltaic implementation free of charge and without obligation